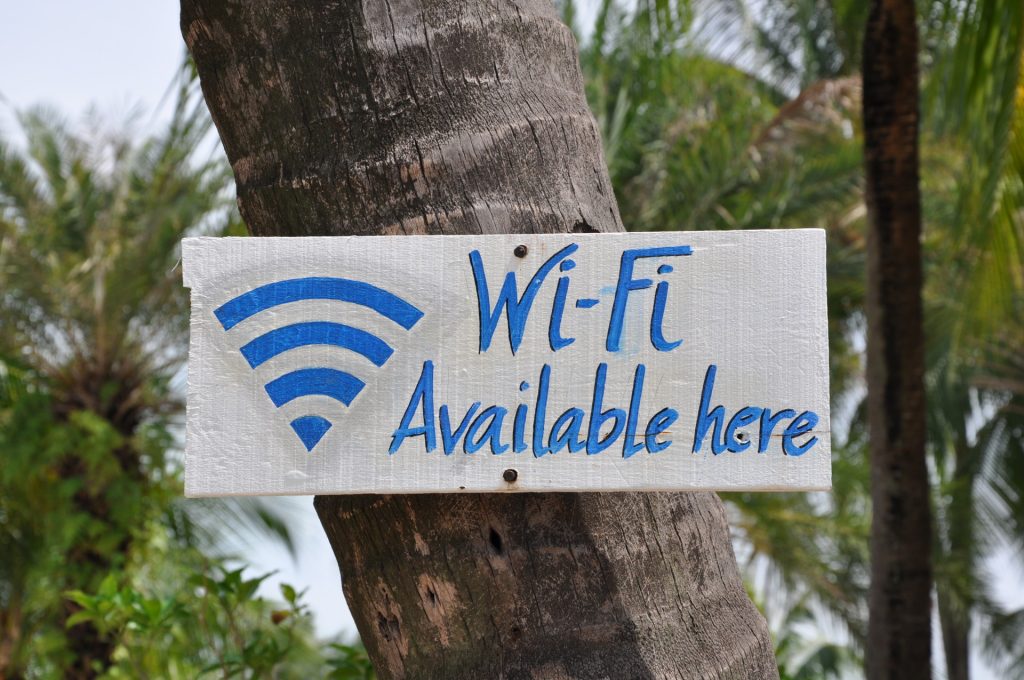 Wireless network for your business
A reliable wireless network is an absolute necessity for your daily operations.
Sanuk Systems deliver turnkey wireless solutions for office, hotel, communities, industrial areas and public places, including:
Architecture and design
Radio planning
Installation and configuration
Post-installation testing
Live end-to-end monitoring
Continuous management
Hardware warranty
Support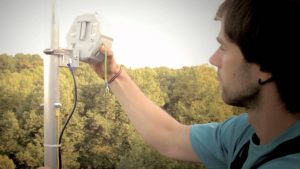 The wireless network is built using the latest technology, and only with carrier/business quality components.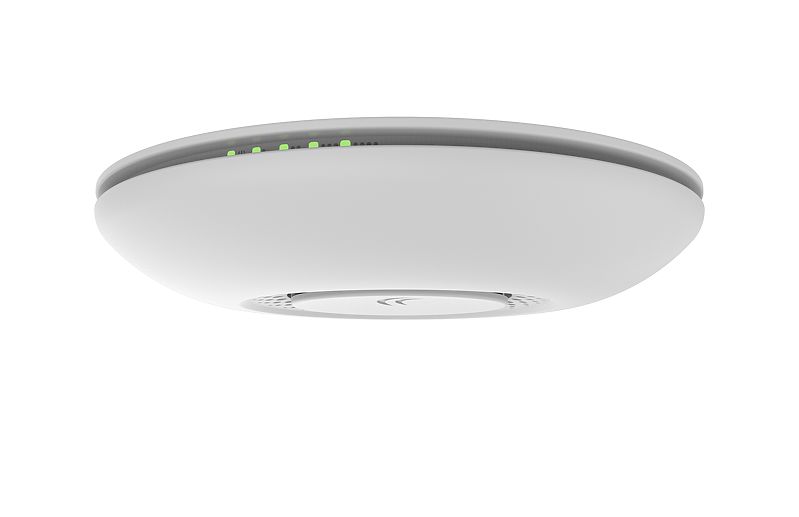 Indoors, inconspicuously designed access points that blend into the environment are mounted in the ceilings.
Depending on construction materials used in the building, an access point is installed per every 2-4 rooms, or multiple in larger areas.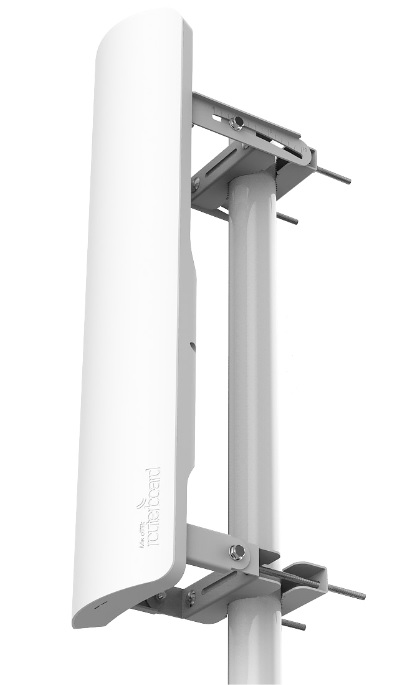 Outdoors, powerful radio transmitters are used with high-performance sector antennas that are mounted on the outer walls and aimed at common areas. Large 120-degree antennas are used to cover larger open spaces, while smaller 60- or 90-degree sectors are used for specific locations with the least possible frequency overlap. A mix of 2.4GHz radio transmitter, which is still the most used and sometimes overpopulated band, and 5GHz which is less used and with shorter range, is used in the access points for optimal performance and best coverage. Links in environments with very disruptive radio traffic can also use the free 60GHz band.

The access points are connected to a central system controller, which automatically ensures that each radio is operating with correct settings, and that the available radio frequencies are optimally utilized with minimum overlap. It also monitors other radio traffic in the vicinity to avoid selecting busy channels.

With so called Zero-Handoff Roaming, the system controller automatically transfers control from one access point to the next when a client is moving, allowing the user to seamlessly stay online without disruption even when using voice- and video applications.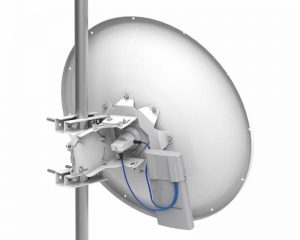 In situations where it is not practical to pull cables, we can also install wireless point-to-point links, providing hundreds of Mbps over long distances.
Technical facts
Wireless frequency bands used: 2.4GHz, 5GHz, 60GHz
Wireless standards used: 802.11a/b/g/n/ac, Nstreme, Nv2, LoRa
Radio power: Maximum 1000-1300 mW or as limited by regulations
Antenna sectors: 60, 90, 120, 180 and 360 degrees
Antenna gain: Maximum 2 dBi indoors, 10-19 dBi for small sectors and 30 dBi for p2p links or as limited by regulations
Access Points are powered via PoE, local 220V, or mobility adapter