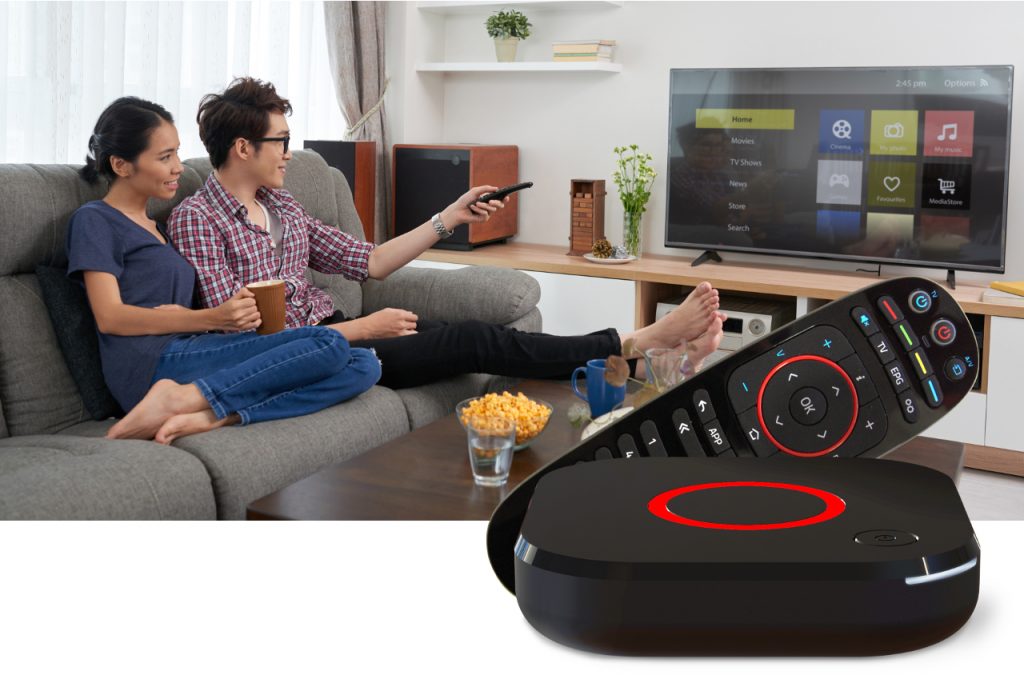 TV via bredbandsnätet
Om din bostad är ansluten via bredbandsuttag eller fiber till Sanuk System's bredbandsnät, kan du ta emot TV-kanaler via bredbandskabeln. Allt du behöver är en IPTV-box som du köper för bara 7.800 baht och enkelt kopplar in själv mellan din TV och bredbandsrouter. Det tillkommer ingen ytterligare årsavgift för TV-kanalerna, de är inkluderade i ditt abonnemang redan från början!  
Följande innehåll är tillgängligt (med reservation för ändringar):
Thailändsk TV
PBS HD, Channel 3 HD, Channel 3 Family, Channel 8, TV5 HD, TNN 24, Workpoint TV, True 4U, One HD, Channel 7, New TV, Bright TV, Nation TV, GMM channel, Now/26, Mono/29, Amarin TV HD, PPTV HD, MCOT Family, MCOT HD, Spring News, Voice TV, Thairath HD, Thai Parliament Television
Internationell TV
EuroNews, Russia Today, TV5 Monde, France24 English, France 24 Français, Deutsche Welle Asia, Deutsche Welle English, Al Jazeera International, Первый канал (1TV Russia), Reuters Live, Cubavision, Sun TV Hong Kong, Luxe TV Luxury Channel, C Music Entertainment, Best of Rock, Best of Pop, Best of Country, Golf News, Cycling News, SVT Sverige (utvalda program från igår), TV4 Sverige (utvalda program från igår), TV4 Nyhetsmorgon, NRK Dagsrevyen, National Geographic Videos, Animal Planet Videos, Cartoon Network Videos, Cartoon Network Sverige Videos, Disney Channel Videos, Disney Channel Sverige Videos, Nickelodeon Videos  
Radio
Thaivisa Radio 1&2, BBC (8), Sveriges Radio (30+), Danmarks Radio (20+), NRK (20+), Yle (5), Berliner Rundfunk, Defjay, Antenne Bayern (3), Deluxe (5).
Tillbaka